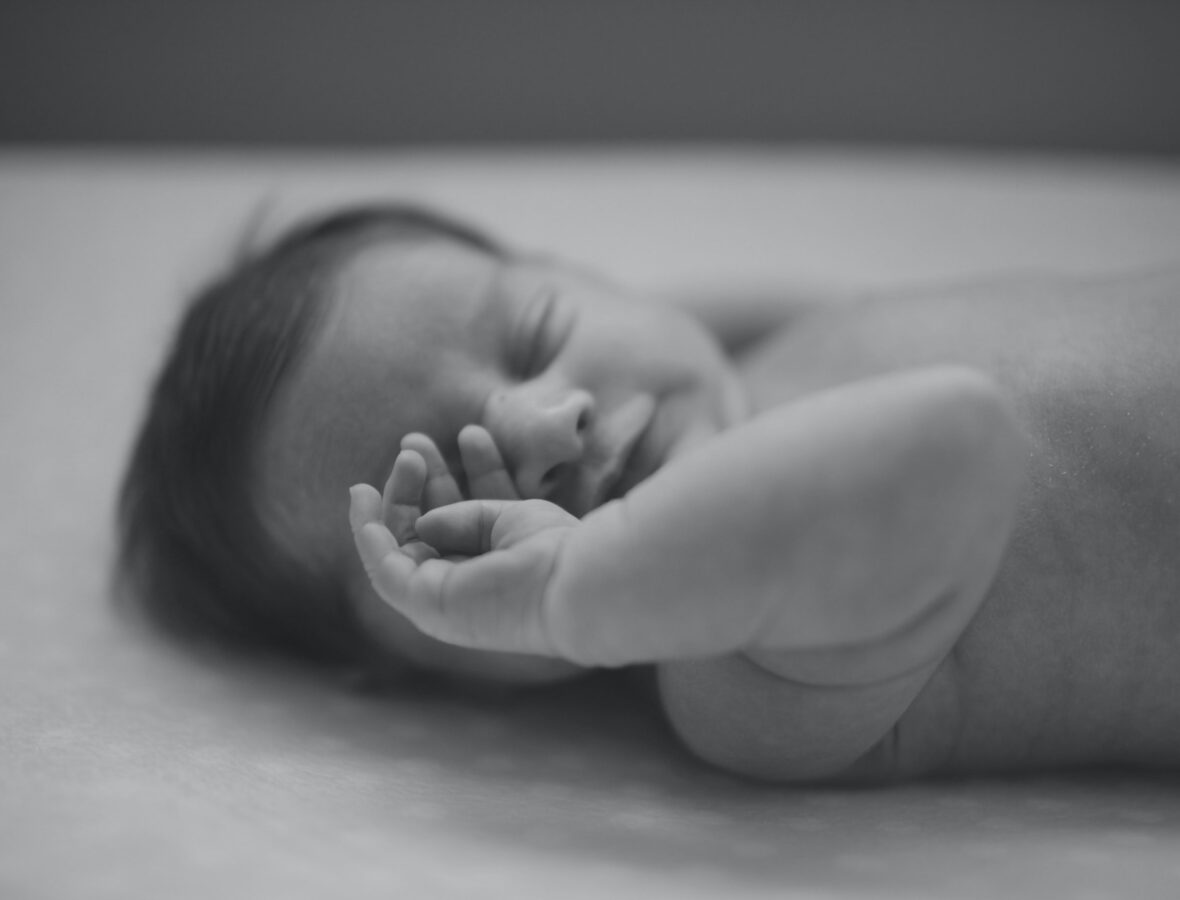 How Many Hours Does a Night Nanny Work?
After deciding to book a Night Nanny the natural next question is regarding scheduling; how many hours per night should I book? Here at The New Mummy Company, we have placed thousands of Night Nannies with families and we would like to share with you what hours are standard and also how you can tailor those hours according to your needs.
Night Nannies are generally available 8 to 12 hours overnight. Normally, the standard hours for a Night Nanny are 8, from 10 pm to 6 am. This is the minimum shift for safety and security reasons, however, the family can choose the hours. For example, 10 hours night, from 9 pm to 7 am or 12 hours night, from 7 pm to 7 am.
Why is 10 pm to 6 am the most common schedule?
Parents generally prefer to start the service with the minimum number of hours at night, an 8-hour shift beginning at 10 am and ending at 6 am. There are many reasons for a family to choose this schedule, such as budget or lifestyle. However, the Night Nanny service can be tailored according to family requirements.
Through years of experience, we have been learned that each family is unique and because of that, the final hours and scheduling choices will depend on individual requirements. Sometimes, parents want more support from the Night Nanny with the evening feed and settling the baby down for sleep, so in this case, they would book to have the nanny arrive for the early part of the evening.  This allows parents to rest, pump, or have dinner before its time for them to get some much-needed sleep.
In other cases, parents prefer that the night nanny arrives after the last feed when the baby is rested, and then the Night Nanny takes over care of the baby along with all nursery duties.
Parents regularly ask for an earlier start or a later finish time for multiple reasons. The list below contains some common reasons we hear from our families.
They are self-employed or run their own business
Lack of local or regular family support
They feel exhausted after a long day of work or conflicting work schedules
They have other young children and they need extra help
Babies who are struggling to sleep due to colic, reflux, or feeding problems
Parent traveling for work and regularly out of town
In such cases, parents decide to extend the service to longer hours such as 10 hours or 12 hours of support.
Regardless of the hours you choose, your Night Nanny will be staying with you overnight, caring for your baby's needs, and only bringing your little one to you for feeding; allowing your baby the benefit of learning good sleep habits while you become well-rested parents. In the morning, your Night Nanny will give you a diary detailing the nightly events so you are ready to start an amazing day with your baby.
Could I hire a Night Nanny just for one night?
Absolutely. The duration of a Night Nanny contract varies from 1 night or 1 week to several months and sometimes longer. After booking one night you can book the Night Nanny for a longer period of time if you wish to do so once you have assessed your needs.
At The New Mummy Company, families are welcome to book one night if that is the only support they require. However, our Night Nanny team is available 7 nights a week and we will work with you to find the optimum number of nights and hours to match your schedule and lifestyle. It is common for a family to book a few nights of support and then extend based on availability and budget.
The reasons why you decide to hire a Night Nanny can be diverse, a few examples are listed below.
You are missing that extra family assistance close by
You are having multiples
Suffering from sleep deprivation
Requiring help with postpartum depression
That extra support and assistance can make all the difference in those early weeks and months, which can define how long you would need the support of a Night Nanny.
The Night Nanny Service aims to give you confidence and peace of mind when you are home with a new baby. The most important thing to keep in mind when booking a Night Nanny is that you and your baby must feel comfortable, relaxed, and content with the service.
That is why at The New Mummy Company we are passionate about providing you with a professional, qualified, and experienced team. All team members are fully vetted with background checks and references completed to give you complete peace of mind. In addition, our Night Nannies must renew their VSS & CPR certifications annually.
Is it possible to have a Nanny Service 24/7?
It is possible, but you should also consider having more than one nanny to cover this type of schedule so they can be fully rested. The New Mummy Company, for example, has developed our Newborn Nanny Service with trained, qualified, and professional staff available to support parents during the day.
We can arrange a small team of nannies to work with you to cover days or nights as required. The minimum number of hours you can book for a daytime shift is 4, and a minimum of 8 hours at night.
Will I have the same Night Nanny each night?
We firmly believe in continuity of care and unlike some service providers, we will never send anyone to your home unless you have reviewed their resume, interviewed, and given your approval.
You need to feel 100% comfortable about bringing someone into your home and confident with the skills and personality of your Night Nanny. You need to feel assured that you and your family will have a caring and compassionate individual who will also respect your requested requirements and your privacy.
The New Mummy Company believes in continuity of care for our families and therefore the Night Nanny that you chose after an interview will be the Night Nanny that comes to your home each night for the duration of your contract. If there is an illness or requirement for you to have a replacement then you will review the resume, interview, and sign off before anyone is approved to come to your home.
If you are booking 6 or 7 nights a week, it may be two Night Nannies that will cover the length of your booking to ensure whoever is looking after your baby has the ability to rest and arrive to work fully recharged.
What kind of responsibilities can I expect my Night Nanny to take care of?
Night Nannies, or Baby Nurses as they are sometimes known, perform the sleep-depriving tasks required to care for a newborn overnight such as diapering, swaddling, breast pump preparation, preparing formula, baby laundry, sterilizing feeding equipment, burping, and settling to sleep.
The New Mummy Company Night Nanny will also complete a diary for you detailing the nightly events and offer valuable advice when requested on sleep routines, breastfeeding tips, and general reassurance on matters relating to the baby. This will allow the parents to become confident in the development of their baby while gaining the necessary respite overnight.
This is a huge topic in its own right so we will cover this separately in another post, however, if you have any questions we are more than happy to discuss at    1-844-237-4686.
What is the routine of a Night Nanny at your home?
The routine will most often be decided on by the family in discussion with the Night Nanny, and requirements can be discussed during the interview process as well. You will also discuss what the existing routine is with the baby so there is no upheaval and to remain consistent. One of the major benefits is you can have the Night Nanny assist with helping with the creation of a gentle routine based on their experience.
Typically, when the Night Nanny arrives at your home there would be a handover from the parents to discuss how the day has gone. Perhaps the parents would have some questions to ask or things to discuss with the Night Nanny to receive both guidance or reassurance. This conversation also allows for the Night Nanny to prepare for the night ahead by checking on what needs to be done, anticipate the next feed, and get organized.
At The New Mummy Company, our primary focus will always be the care and wellbeing of the babies we are caring for, ensuring they are fed, comfortable, clean, dry, and rested. Nursery duties are done outside of the time we are providing direct care for the babies.
Why should I choose a Night Nanny from The New Mummy Company?
This is our specialty! We know what makes an amazing Night Nanny! Our onboarding process proves our commitment to providing the most qualified and educated individuals. We understand you may be apprehensive about letting a non-family member into your home to care for your baby and this is exactly why we follow a stringent and lengthy screening process to give you that peace of mind.
Our team is handpicked by our founder and CEO, Maria Robertson, based on 20 years of international experience caring for newborns as a British trained Maternity Nurse. Maria interviews all new hires to discuss their professional background, review newborn care skills, and to of course get to know each potential new team member personally.
We only hire 5 out of 100 candidates that apply to work with us and each person is screened, interviewed, and orientated to our unique standards. We are the leading providing of postpartum support in Canada, it is our most in-demand service. We want to ensure we are providing top-quality care to our families during this exciting and life-changing time. We can assure you that you can rest easy knowing you have hired a dedicated experienced professional with the full support network of The New Mummy Company.
If you have any additional questions relating to Night Nanny Service, please call us toll free at 1844 237 4686 or email admin@NewMummyCompany.ca. We will be very glad to discuss your needs, and answer any questions.