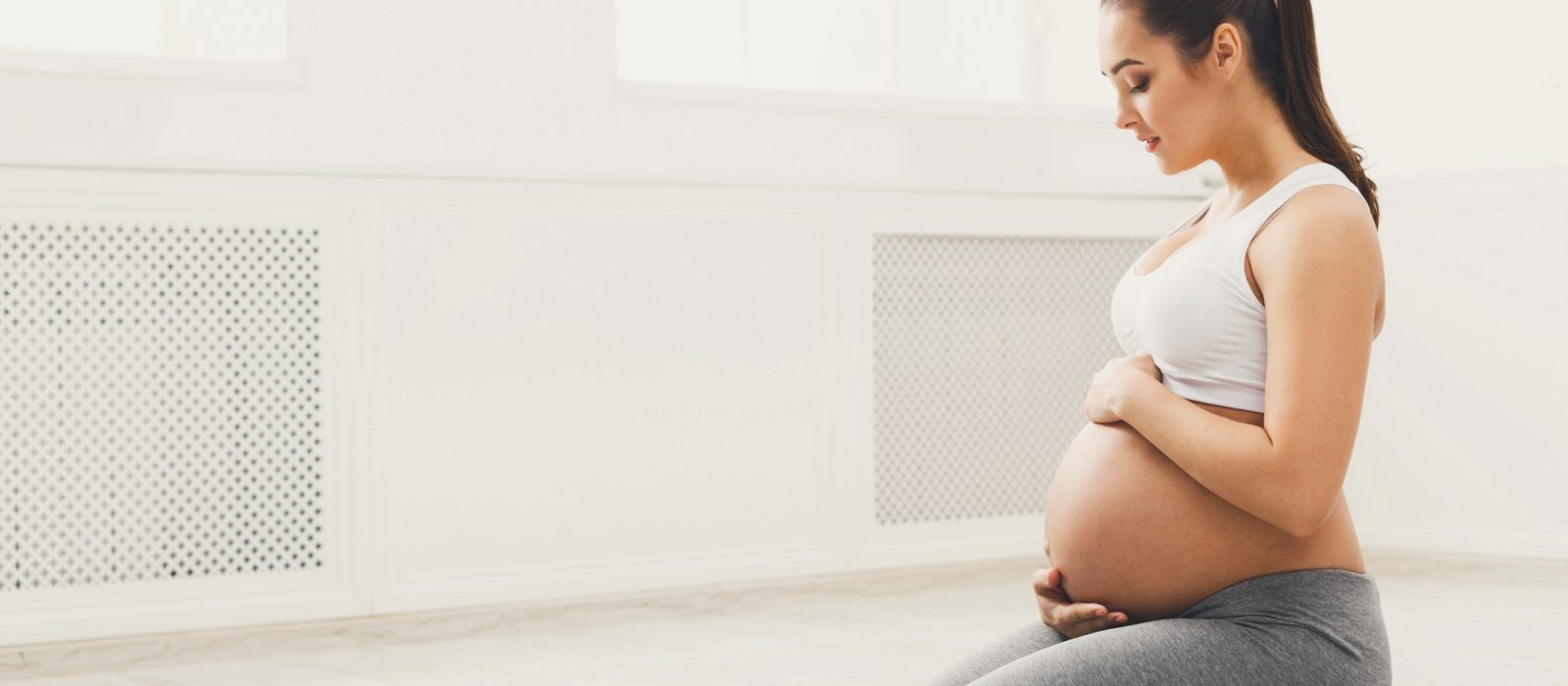 The New Mummy Co is delighted to offer expert prenatal yoga classes in our beautiful studio in Oakville, our yoga classes are also available virtually. Our prenatal yoga classes are the perfect course for preparing you for pre-birth changes and for helping your body to recover post-delivery. We offer emotional and physical guidance through the restorative practice of yoga to help you feel fully equipped and empowered as a new mummy. One hour long and at your pace, the benefits of our yoga sessions can be seen after the very first class.
Prenatal Yoga Benefits
Your body is preparing for something extraordinary. Physical demands, hormonal fluctuations and external stressors can be challenging. But these are challenges that can be overcome with our specially created prenatal yoga classes.
Yoga is the ideal tool for helping to strengthen the muscles that assist in the birth of your precious baby and to help to restore your body postpartum. Practicing yoga is as much about maintaining emotional well being as it is about keeping your body in optimum shape. Focusing on breathing exercises, strengthening pelvic floor muscles and abdominal support, our classes will calm your thoughts, harmonize your emotions and create holistic and mindful balance.
Share Your Experience
The restorative results of our prenatal yoga classes are a balance of mind, body and emotions. Our Oakville prenatal yoga classes offer something that all women need during one of the most exciting, fulfilling and life-changing events. That is the friendship, support and understanding from the other mums-to-be that you will inevitably bond with during our intimate and relaxed classes.
Where & When
Our prenatal yoga classes run 3 times a week. Each class has a maximum of 7 moms to be in person.

Tuesday at 7.30pm
Thursday at 7.30pm
Friday at 12.00pm
Our yoga studio has all of the equipment that you will need for class so you do not need to bring any equipment with you but you are welcome to bring your own mat if you prefer. With small class numbers limited to 7 moms to be in person, advance booking is recommended to avoid disappointment as classes fill up quickly.
Classes are held at 2525 Old Bronte Rd, Unit 215, Oakville, L6m 4J2. We are located on the second floor with easy elevator access and free parking.
Our Prenatal Yoga Experts
At the New Mummy Co we are committed to providing a warm and welcoming, safe environment for moms-to-be. We achieve our goal by hiring highly trained specialists in prenatal yoga, that are as passionate as we are about the physical and emotional well being of the new mummies in our care. They are committed professionals who have the experience and the knowledge to offer safe, considered and rewarding classes. Our instructors are experts in guiding your body to support you with specific pregnancy related strength, pelvic floor and breathing exercises.
Studies throughout the world have proven that yoga can help with edema, back pain, gestational hypertension, carpal tunnel syndrome, pelvic discomfort, heartburn, constipation, morning sickness and so much more.

Flowing postures, breathing techniques and graceful stretches will build strength and stamina, providing you with the tools that you need for successful labour and post-delivery recovery. You will float out of each class feeling refreshed, restored and relaxed.
How You Can Access this Service:
Private
Private classes are not available for this service at this time.
On-Site
On-Site is a great option if you prefer real-time interaction, want to meet other parents, and enjoy the social component. This service is available at our headquarters.
2525 Old Bronte Rd Unit 215, Oakville, L6M 4J2, Ontario
Virtual
Virtual classes are ideal during COVID, are great for families with busy schedules, or for those who live out of our offered locations. They are hosted over Zoom and are available to anyone no matter their geographic location. For the best experience, we recommend viewing from a laptop with a high-speed internet connection.