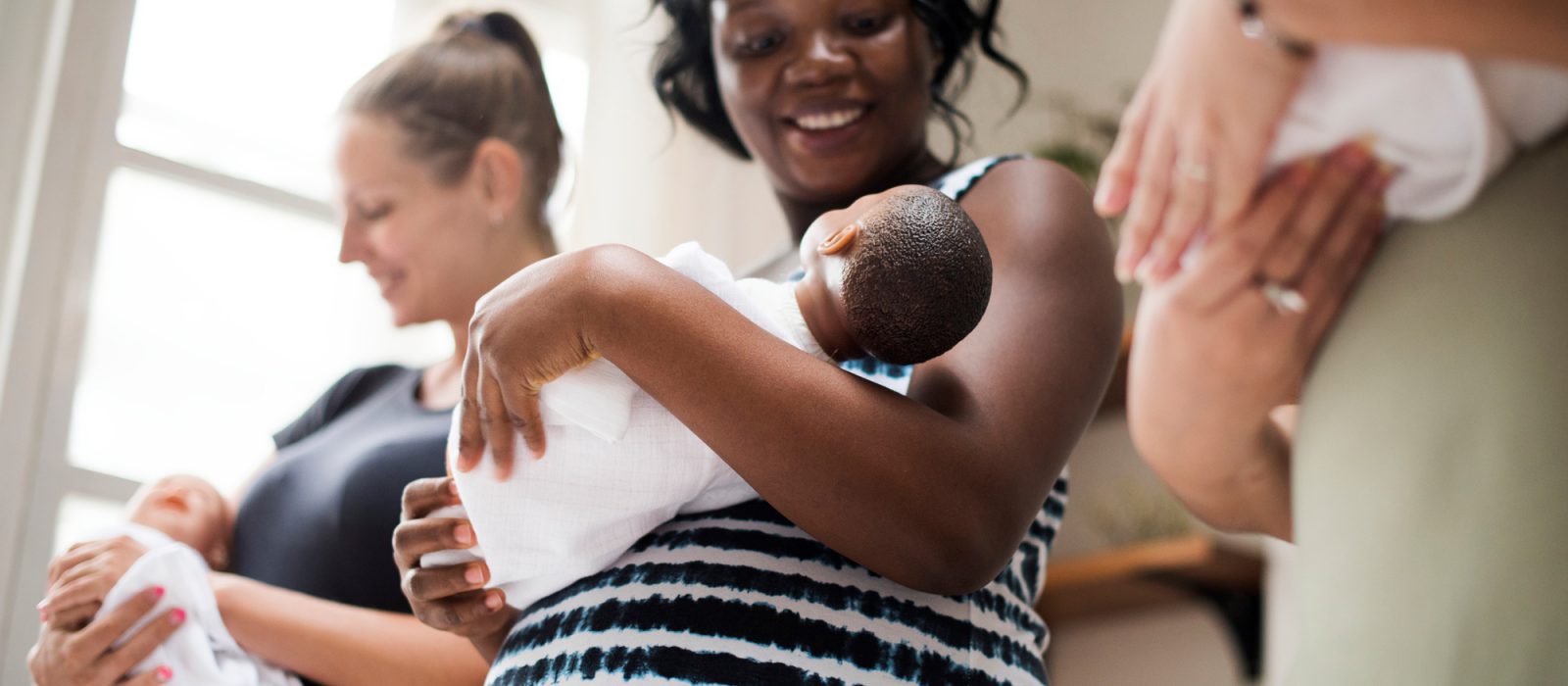 At The New Mummy Co, our in person prenatal classes are designed to provide you and your partner with the confidence and knowledge to prepare for the birth, along with the practical skills of caring for your newborn baby.
We have a team of certified and experienced prenatal instructors who have completed thousands of prenatal classes and will provide an evidence-based approach and real life practical knowledge.
We keep the classes to a maximum of 5 couples to ensure an intimate experience allowing you to bond with other expectant parents while answering your essential questions in a supportive atmosphere.
The in person prenatal class is divided into two parts. The morning session comprises of labour and birth including comfort measures. The afternoon session covers the early postpartum period with practical education relating to bathing, diapering, swaddling and feeding.
You can view our full schedule of classes using the booking link above, our classes fill up quickly so advance booking is recommended.

What's included in our prenatal classes
Labour and Birth
Stages of labour, 1st, 2nd & 3rd stage of labour
Signs of approaching labour
Pain management, comfort measures & relaxation techniques
Role of Dad/Partner/Family
Preparing for the unexpected, Medical options for birth
Cesarean birth
Prep for the hospital
Physical & emotional changes
Newborn Baby Basics
What to expect in the first few hours, days and weeks.
Breastfeeding basics
Bottle-feeding basics
Dealing with crying & comforting your baby
Newborn sleep: getting into good habits and assisting with sleep
Bathing, skin care, and cord care
Diapering & what to expect in your baby's diaper
Assessing the health of your baby
Importance of play and recognizing milestones
Oakville Prenatal Class Location
Our Oakville prenatal classes provide you with a boutique and comfortable location with luxury recliner chairs to ensure you and your bump are well looked after. However don't expect to be seated all day, as this fun and engaging class will have you out of your seats and learning practical parenting skills, such as how to make the perfect baby burrito swaddle.
We have invested in a variety of practical equipment and props to get enhance your hands on learning. During the course of the class you will learn newborn care skills using realistic baby dolls for swaddling, feeding, diapering and bathing.
We are conveniently located within the Palermo Medical Centre at Unit 215, 2525 Old Bronte Road in Oakville. You may be familiar with our building as many of the Oakville OB's share the space. Our location provides ample free parking and elevator access to our unit on the second floor.
Whether you are coming from Toronto, Mississauga, Burlington or beyond we are just moments away from the QEW and 407 at Bronte & Dundas.
We hope to see you and your bump shortly!
Private Prenatal Classes in Toronto & GTA
We are passionate about the value of in-person prenatal education and the benefits of hands on practical learning. Our prenatal educators are available to travel across Toronto and the wider GTA to provide a private or semi private prenatal class in the comfort of your home.
The private prenatal class will follow the same content but we can also tailor the class to your individual needs.
To book a private prenatal class please get in touch using the contact form. Classes can be scheduled daytime, evenings or weekends to suit your schedule.
I would highly recommend this class to anyone expecting a baby. This class surpassed me and my husbands expectations, and we feel so much more ready for the journey of birth and parenting now. Emma was an amazing instructor; knowledgeable, relatable and funny.
The Ongaro Family from Cambridge
We thoroughly enjoyed our in person prenatal class and feel so much more confident about our upcoming labour and delivery, as well as caring for our baby. Emma was fantastic at making the experience light hearted, enjoyable, informative and relaxing. She was honest about challenges we might face but gave loads of helpful advice and relayed the information in a way that dissipated fears and made us feel a lot more confident. Can't recommend Emma and this course enough.
The Kipling Family from Oakville
The class was great – Alex was very knowledgeable!
Jill from Etobicoke
How You Can Access this Service:
Private
Private is a great option if you prefer privacy or want to host amongst friends or family in the comfort of your own home.
On-Site
On-Site is a great option if you prefer real-time interaction, want to meet other parents, and enjoy the social component. This service is available at our headquarters.
2525 Old Bronte Rd Unit 215, Oakville, L6M 4J2, Ontario
Virtual
Virtual classes are ideal during COVID, are great for families with busy schedules, or for those who live out of our offered locations. They are hosted over Zoom and are available to anyone no matter their geographic location. For the best experience, we recommend viewing from a laptop with a high-speed internet connection.