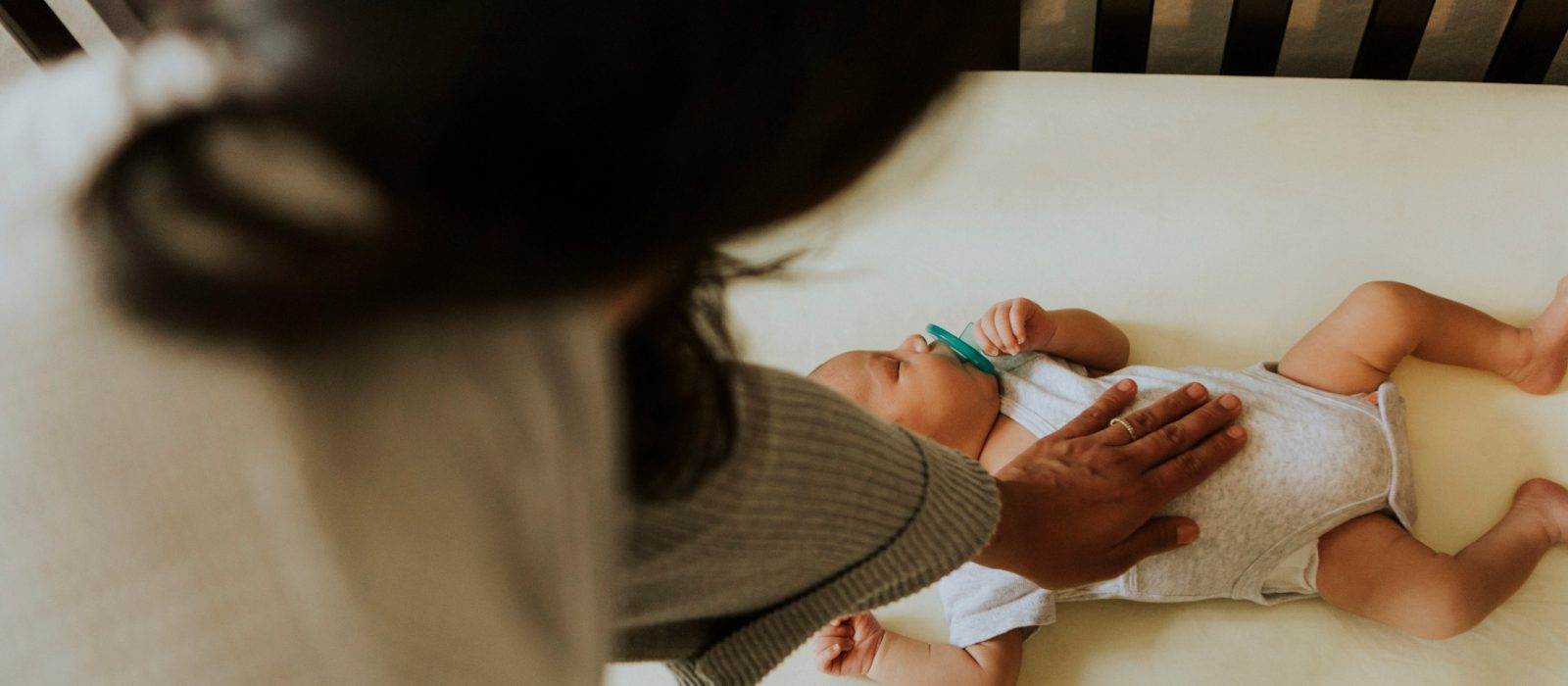 New Mummy Co is delighted to work with safe sleep expert Yolanda to provide complimentary safe sleep education webinars. The safe sleep webinars provide an excellent introduction into safe sleep guidelines and SIDS prevention for new and expectant parents.
Yolanda is an infant safe sleep expert and became a safe sleep educator in 2004 after the tragic death of her second son to SIDS. After her son died Yolanda devoted herself to research SIDS and safe sleep extensively setting her on the journey to become the safe sleep expert she is today.
Yolanda has worked safe sleep organizations around the world to increase awareness and continue to learn the best safe practices. Yolanda has realized that the one common denominator to help prevent unsafe sleep situations was education and awareness.
Safe Sleep Education
There is a lot of confusion for parents on what is safe when it comes to baby and infant sleep. In the hospital you may have seen your baby wear a hat, they may have also slept on their tummy in the NICU, or they may have had loose blankets in their crib. In baby stores you can purchase crib bumpers, duvets and baby pillows so why then are these classed as unsafe when it comes to safe sleep? No wonder parents are confused!
We continue to educate our team and promote safe sleep with Yolanda, so that you as new or expectant parents can learn what is "safe sleep" and what conditions are best for your baby to sleep in.
Louise is amazing, changed our lives. Couldn't recommend her enough (Sleep Coach)
Fennella and Brian from Toronto
Pratima sleep trained our baby in 5 weeks and we will be forever grateful
The Wilkins Family from Toronto
Andrea was fantastic. Our sleep coaching was such a success and I sincerely believe it's the best thing we've done since becoming parents. Andrea's personality worked really well with mine. She was calm and flexible and not overly "coachy". She listened to me and my concerns with Noa's sleeping (which seemed ever changing and new) and always made the most thoughtful suggestions. She always checked in to see how we were making out following a period of trial and error. I would highly recommend her to any mother. She has definitely equipped me with the necessary tools so that I feel confident moving forward without her, which I believe is the most important thing. I will miss having her to bounce ideas off of – our conversations were so productive and helped me retain my sanity throughout the process. 
The Payne family – Toronto
How You Can Access this Service:
Private
Private classes are not available for this service at this time.
On-Site
On-site is not available for this service at this time.
Virtual
Virtual classes are ideal during COVID, are great for families with busy schedules, or for those who live out of our offered locations. They are hosted over Zoom and are available to anyone no matter their geographic location. For the best experience, we recommend viewing from a laptop with a high-speed internet connection.